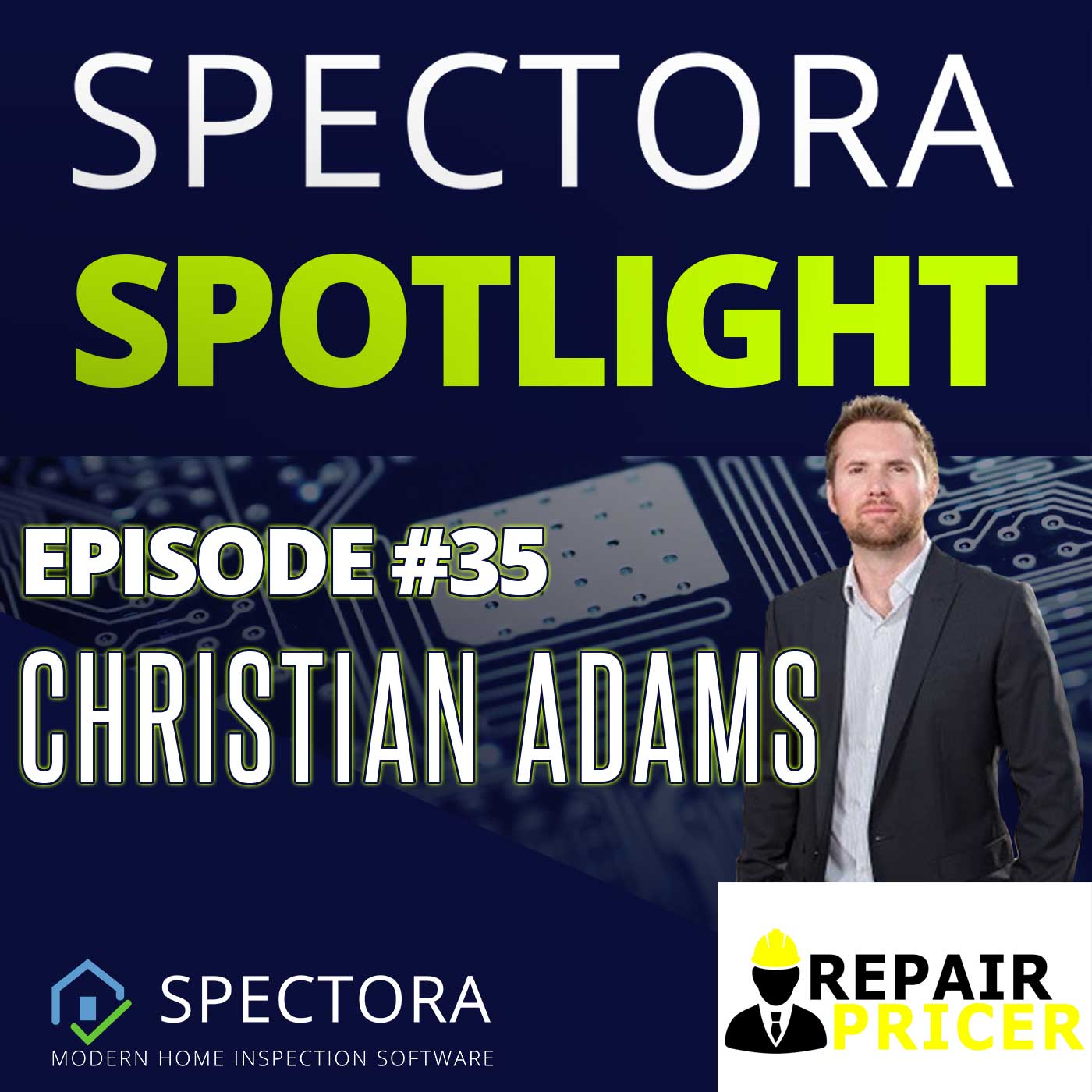 We've spoken to Christian a couple times over the years and we've always liked his no-nonsense approach to business. He's a straight shooter with a great product and that's why we're integrating with his company, Repair Pricer.
Christian has the experience as an agent, which is important because like me, he knows what homebuyers ask of us. And it's "how much will these items in the home inspection report cost?". So he went out and solved it.
We also chat about ways inspectors can market this tool, common objections and other home inspector and realtor related topics. We hope you enjoy it!
If you want to learn more about RepairPricer, you can get in touch at their website, https://www.repairpricer.com/.
If you're enjoying these interviews, let us know with a review!
You can also subscribe to Spectora Spotlight to get notified when new episodes drop - Apple Podcasts, Google Play, Podbean, Overcast, etc. You can also check out more interviews at the links below!
https://spectora.podbean.com/
https://www.spectora.com/r/spectora-spotlight/
https://www.youtube.com/spectora
To learn more about Spectora, follow the link!
If you have a recommendation for a guest, email Kevin@Spectora.com and we'll see if we can make it happen!
Companies mentioned and shout outs:
Gordon Fox of Fox Inspection Group
Hedderman Engineering
Amerispec