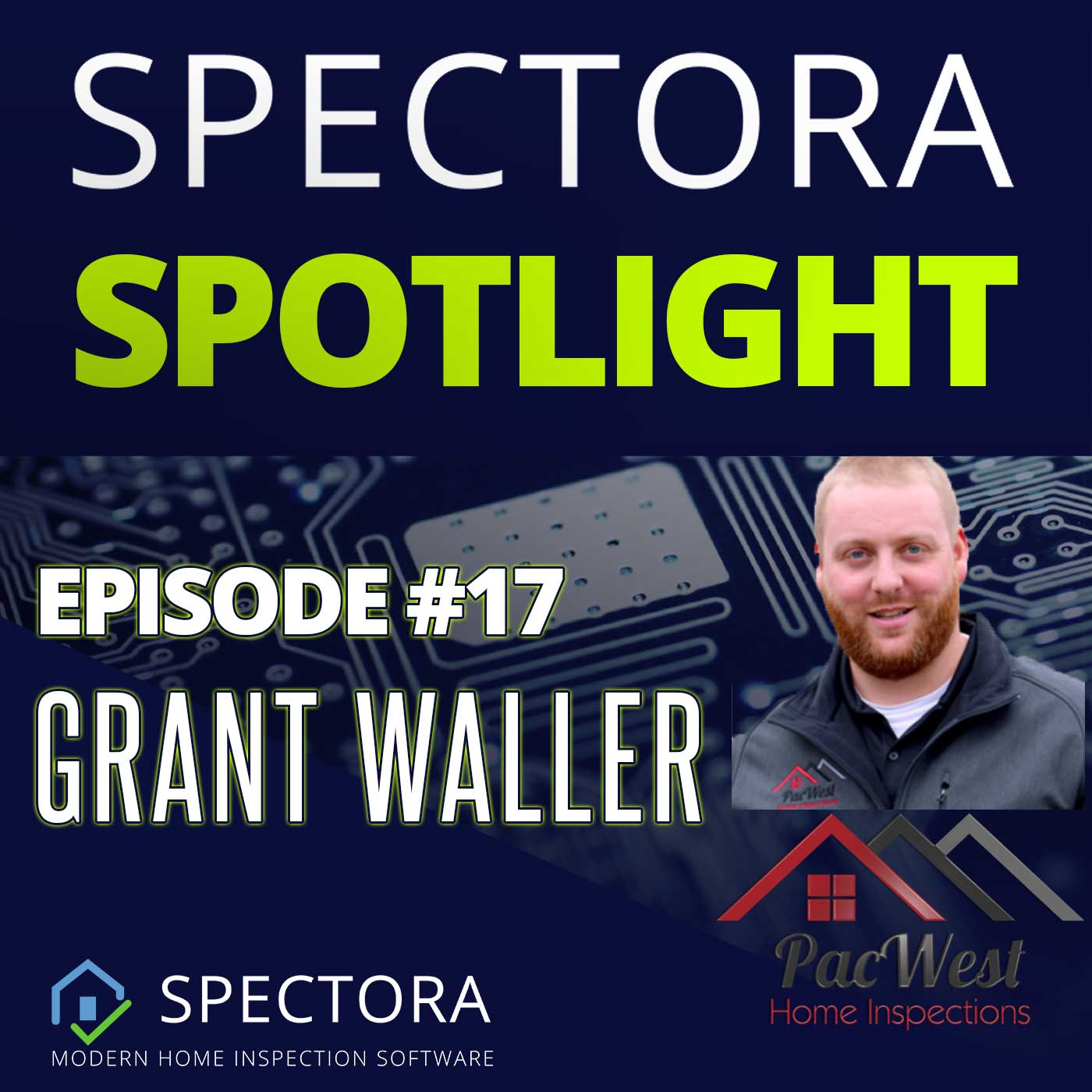 You would think Grant Waller doesn't sleep with how high energy he is. But he sleeps like a baby. That's because he is doing what he loves. He lives and breathes this industry and his growth story shows it.
We go all over the place from his early growth hacks to how he uses technology to get ahead of where the industry is going to how to diversify and adapt. He is an open book that is so refreshingly honest that you can't help but like him.
You can find Grant at his website, PacWest Home Inspections or on Facebook. Or shoot him an email Info@pw-hi.com 
If you're enjoying these interviews, let us know with a review! You can also subscribe to Spectora Spotlight wherever you get your audio from - iTunes, Google Play, Podbean, Overcast, etc. You can also check our more interviews at the links below!
https://spectora.podbean.com/
https://www.spectora.com/r/spectora-spotlight/
https://www.youtube.com/spectora
To learn more about Spectora Home Inspection Software, follow the link!