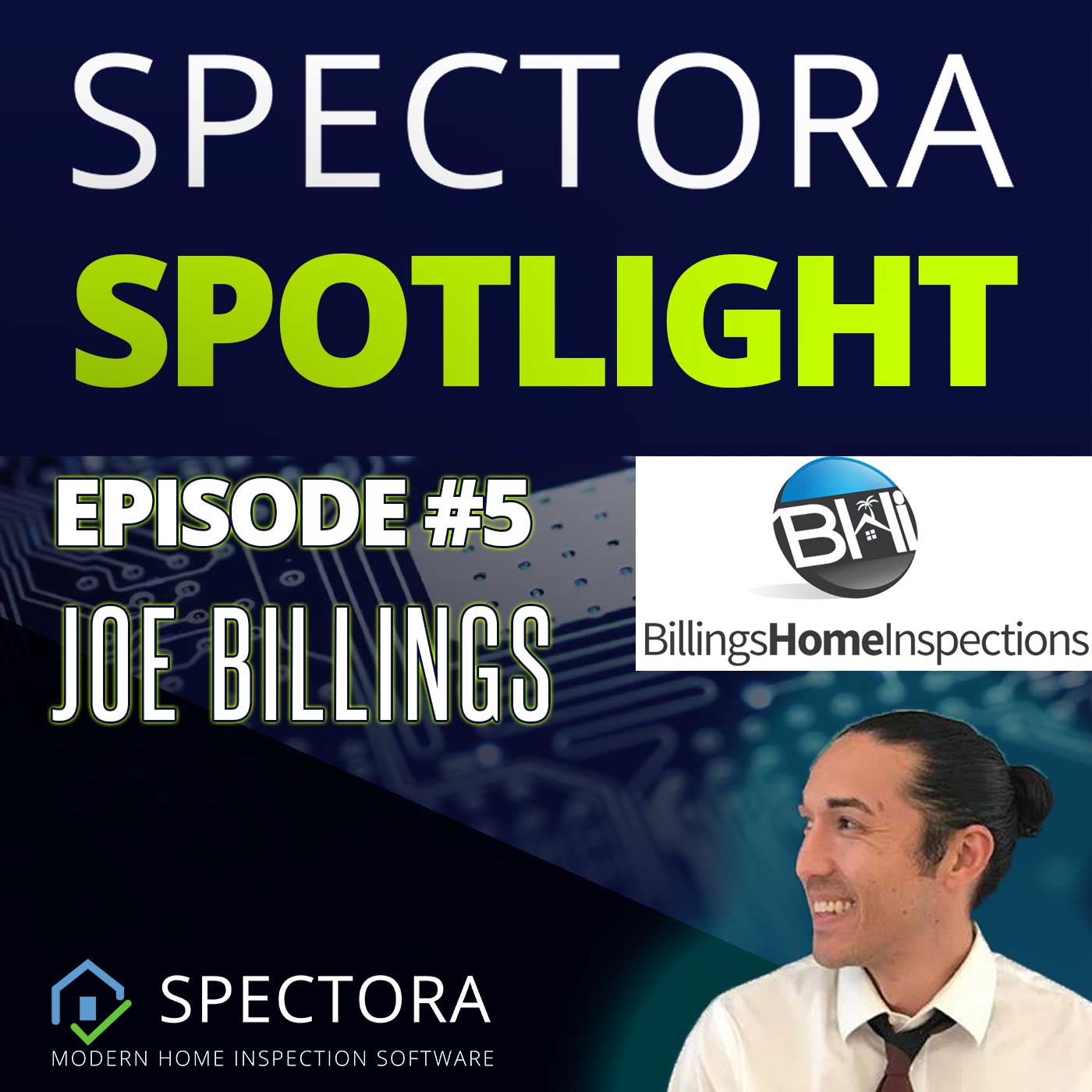 This week we chat with Joe Billings of Billings Home Inspections out of West Palm Beach, Florida. We chat about the evolution of his company, agent presentations, getting creative with pricing, new inspector mistakes, his take on the state of the home inspection market, crazy stories, and how to differentiate in a crowded market.
Joe has consistently been one of the most helpful members of the Spectora community. If you're a newer inspector you have to find good mentors. Feel free to reach out to him.
Billings Home Inspections boasts 123 Google Reviews with a 4.9 star rating. You can get in touch with him through his website.
If you're enjoying these interviews, let us know with a review! You can also subscribe to Spectora Spotlight wherever you get your audio from - iTunes, Google Play, Podbean, Overcast, etc. You can also check our more interviews at the links below!
https://spectora.podbean.com/
https://www.spectora.com/r/spectora-spotlight/
https://www.youtube.com/spectora
To learn more about Spectora Home Inspection Software, follow the link!