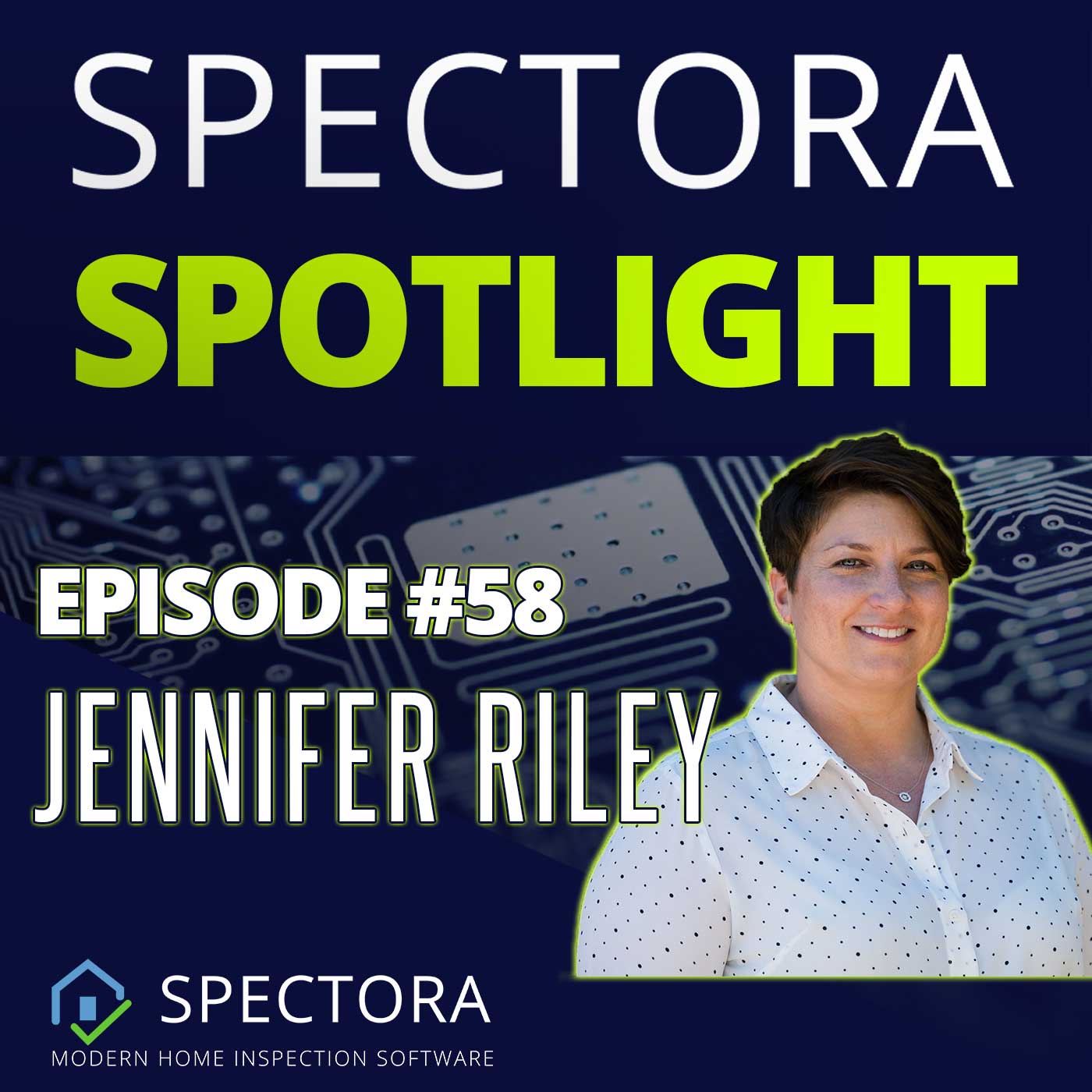 Did you know less than 3% of inspectors are women?
Jennifer Riley didn't see any in her new inspector class. She wants to change that. Jennifer owns Doyenne Inspections in Austin, Texas and she's well on her way to growing that number.
We talk not only about women in the business, but also how growth in many major markets is resulting in builders passing on phase inspections, how reports matter and how she's growing her company.
Sharing is Caring
If you're enjoying these interviews, share them with your home inspector community! The sharing and distribution of this is the very thing that allows me to keep putting time into it. 
Subscribe to Spectora Spotlight to get notified when new episodes drop - Apple Podcasts, Google Play, Spotify, Podbean, Overcast, etc. You can also check out more interviews at the links below!
https://spectora.podbean.com/
https://www.spectora.com/r/spectora-spotlight/
https://www.youtube.com/spectora
To learn more about Spectora the home inspection software, follow the link!
If you have a recommendation for a guest, email Kevin@Spectora.com and we'll see if we can make it happen!