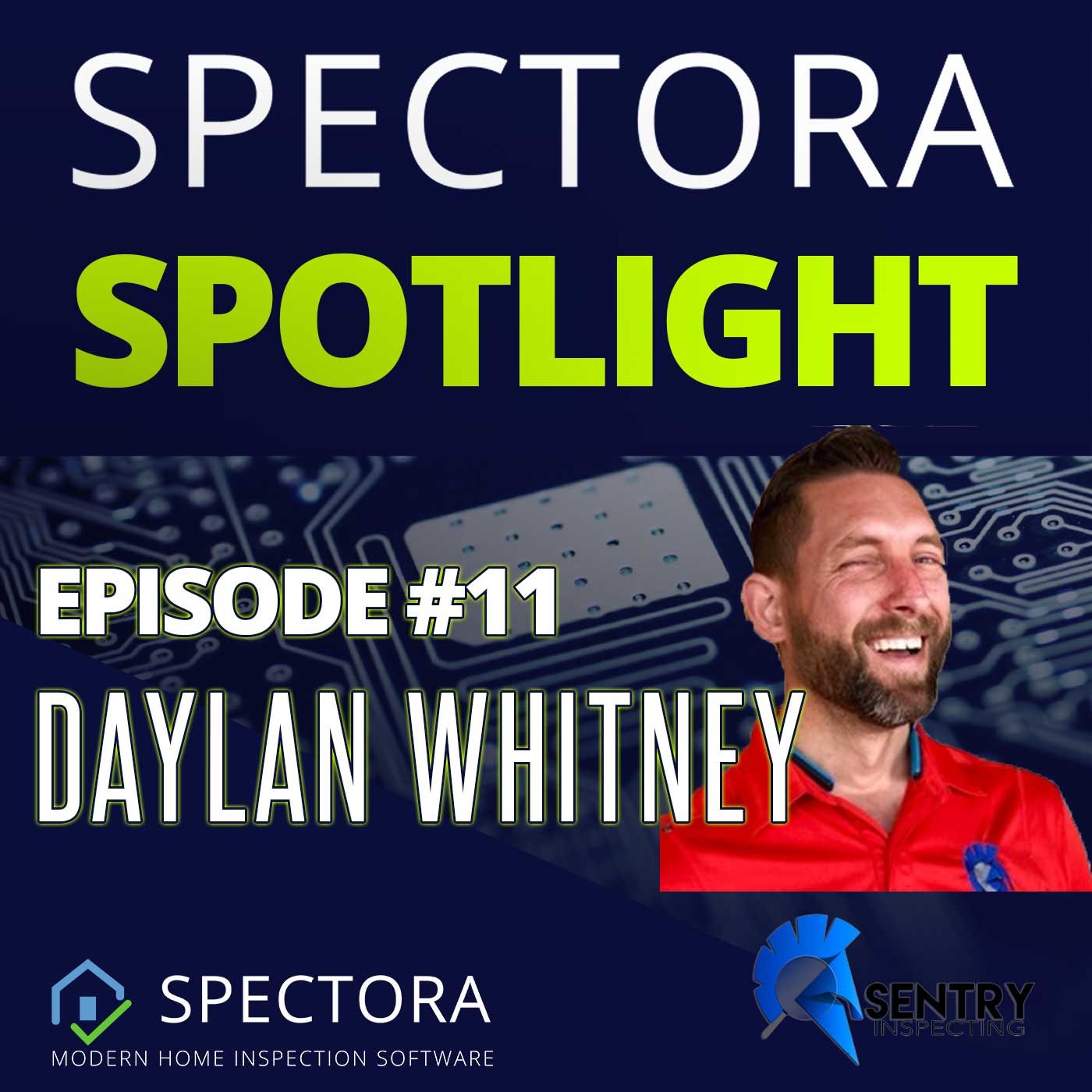 Daylan Whitney is owner of Sentry Inspecting out of Cottonwood, Arizona. He also happens to be one of the fastest growing new inspection companies in the country so he knows a thing or two about making a splash.
This was a blast of an interview not only because I've known Daylan for some time now, but because you can tell he has a passion for doing good business and serving people. He has so many quotable quotes in this interview so I hope everyone enjoys! 
You can get in touch with Daylan through his website, https://sentryinspecting.com/. He's one of the more accessible home inspectors you'll find. He was even kind enough to share his Amazon tool list!
If you're enjoying these interviews, let us know with a review! You can also subscribe to Spectora Spotlight wherever you get your audio from - iTunes, Google Play, Podbean, Overcast, etc. You can also check our more interviews at the links below!
https://spectora.podbean.com/
https://www.spectora.com/r/spectora-spotlight/
https://www.youtube.com/spectora
To learn more about Spectora Home Inspection Software, follow the link!