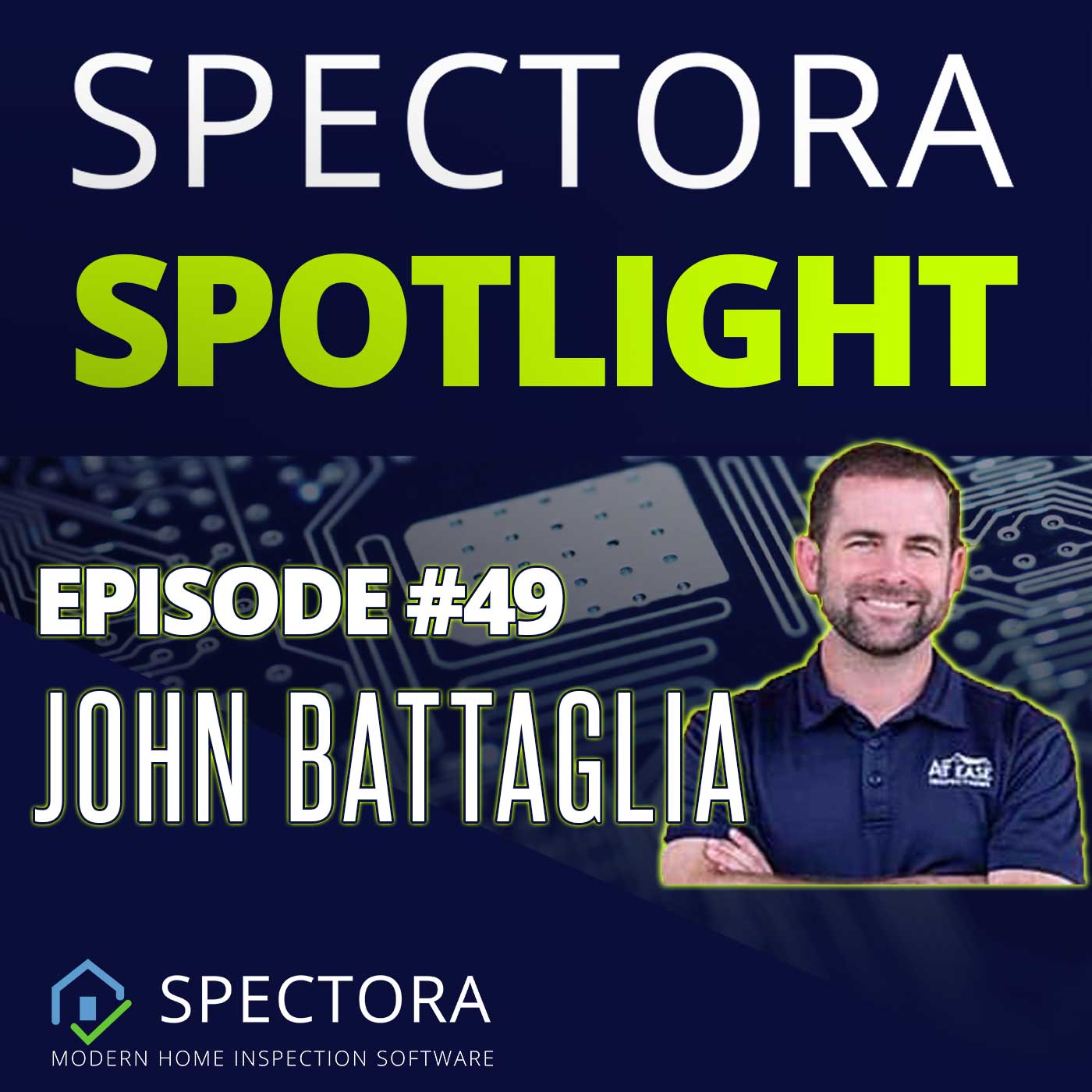 Do you think you're the greatest inspector that ever lived? Then this episode is for you.
John wasn't sure if he even wanted to be a multi-inspector company. Then he kinda just turned into one! Now his growth is continuing and he's picking up a ton of lessons on the way.
We also talk about the importance of what IEB is doing for our industry and the key lessons he's learned from working with them.
John is all about collaboration so reach out to him! https://www.ateaseinspections.net/
If you're enjoying these interviews, let us know with a review or shoot me a note. I always appreciate that :)
You can also subscribe to Spectora Spotlight to get notified when new episodes drop - Apple Podcasts, Google Play, Spotify, Podbean, Overcast, etc. You can also check out more interviews at the links below!
https://spectora.podbean.com/
https://www.spectora.com/r/spectora-spotlight/
https://www.youtube.com/spectora
To learn more about Spectora the home inspection software, follow the link!
If you have a recommendation for a guest, email Kevin@Spectora.com and we'll see if we can make it happen!