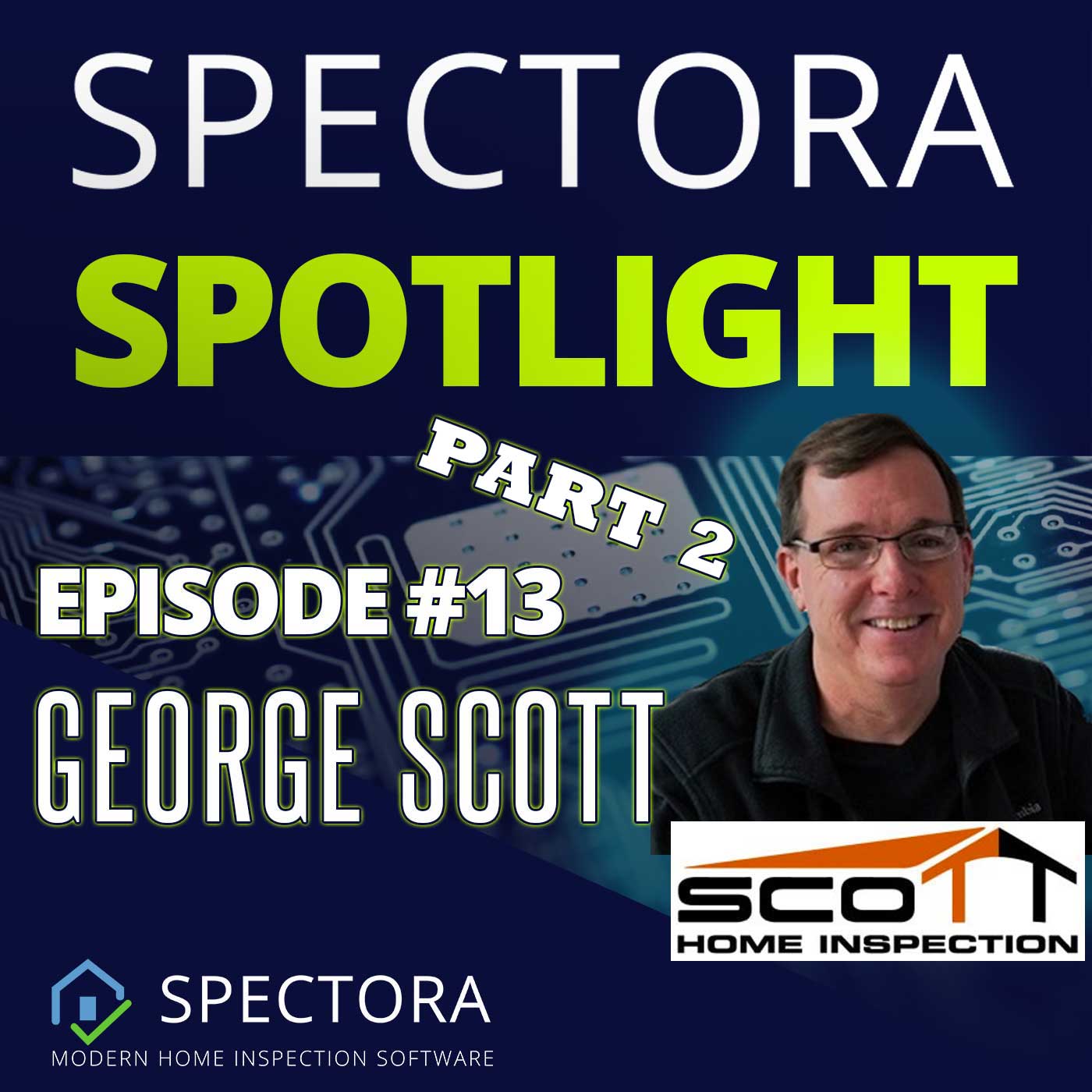 This is part 2 of George Scott of Scott Home Inspections, based out of Berthoud, CO. We continue on talking about working with and hiring family, where he gets his marketing knowledge, how they use technology and how their home inspection company communicates and thrives.
If you missed part 1, you can find it here -> https://spectora.podbean.com/e/george-scott-3-keys-that-helped-him-grow-to-17-employees-part-1-of-2/
If you want to get in touch with George and Scott Home Inspection, you can find them at https://scotthomeinspection.com/
As promised somewhere in the episode, here is George's top books to read to be successful!
Business
1) The 7 Habits of Highly Effective People - Steven Covey
2) Success is a Choice - Rick Patino (print only but worth it)
3) Start with Why - Simon Sinek (also watch the TedTalk)
4) EntreLeadership - Dave Ramsey
5) Tribes - Seth Godin
6) Principles - Ray Dalio
7) This is Marketing - Seth Godin
8) The Daily Drucker - Peter Drucker
For Fun, but had a big impact on me personally:
9) The Strangest Secret - Earl Nightingale
10) Undaunted Courage - David McCullough
If you're picking up what we're puttin' down, subscribe to Spectora Spotlight wherever you get your audio from - Apple Podcasts, iTunes, Google Podcasts, Podbean, Overcast, Spotify, etc. You can also check our more interviews at the links below!
https://spectora.podbean.com/
https://www.spectora.com/r/spectora-spotlight/
https://www.youtube.com/spectora