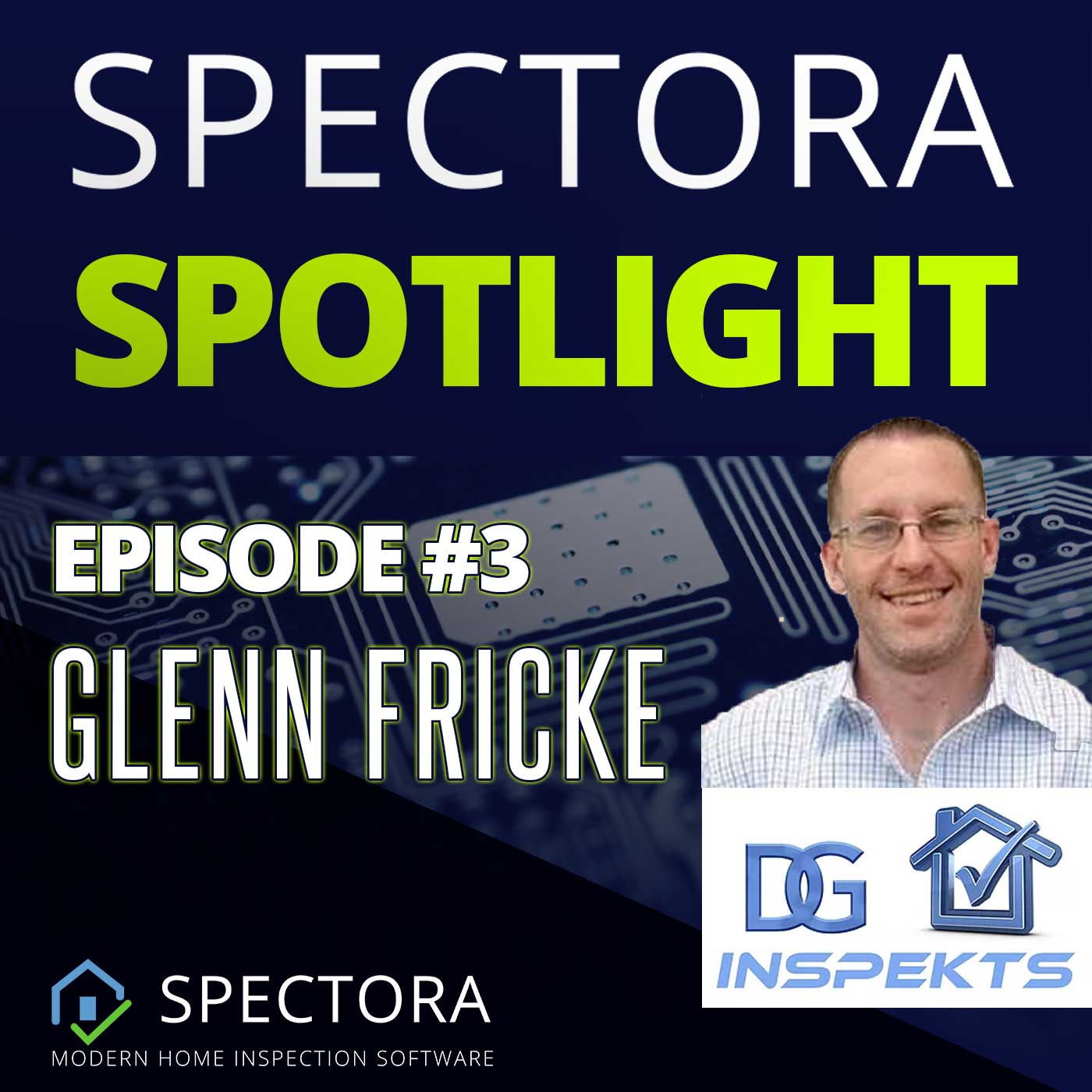 This week we chat with Glenn Fricke of DG Inspekts, a multi-inspector company in Tampa Bay, Florida. I like Glenn (not only because he's a long-time Spectora user) because he is a very sharp, well-read businessman that seems to understand the perspective of others. He's a no bs kind of guy that does a nice job sharing his experience and very pragmatic perspective on his job as a home inspector.
Some of the topics we get into:
What trade, contruction and contractor types should be thinking about when getting into the home inspection industry.
Hiring, mentoring and training.
Knowing your role as a home inspector.
Why he thinks we're in a real estate bubble that's destined to pop soon.
Importance of a website.
On why he doesn't take himself of this business too seriously and helping others.
Glenn can be found at this website, http://www.dgciflorida.com/.
If you're enjoying these interviews, let us know with a review! You can also subscribe to Spectora Spotlight wherever you get your audio from - iTunes, Google Play, Podbean, Overcast, etc. You can also check our more interviews at the links below!
https://spectora.podbean.com/
https://www.spectora.com/r/spectora-spotlight/
https://www.youtube.com/spectora
To learn more about Spectora Home Inspection Software, follow the link!