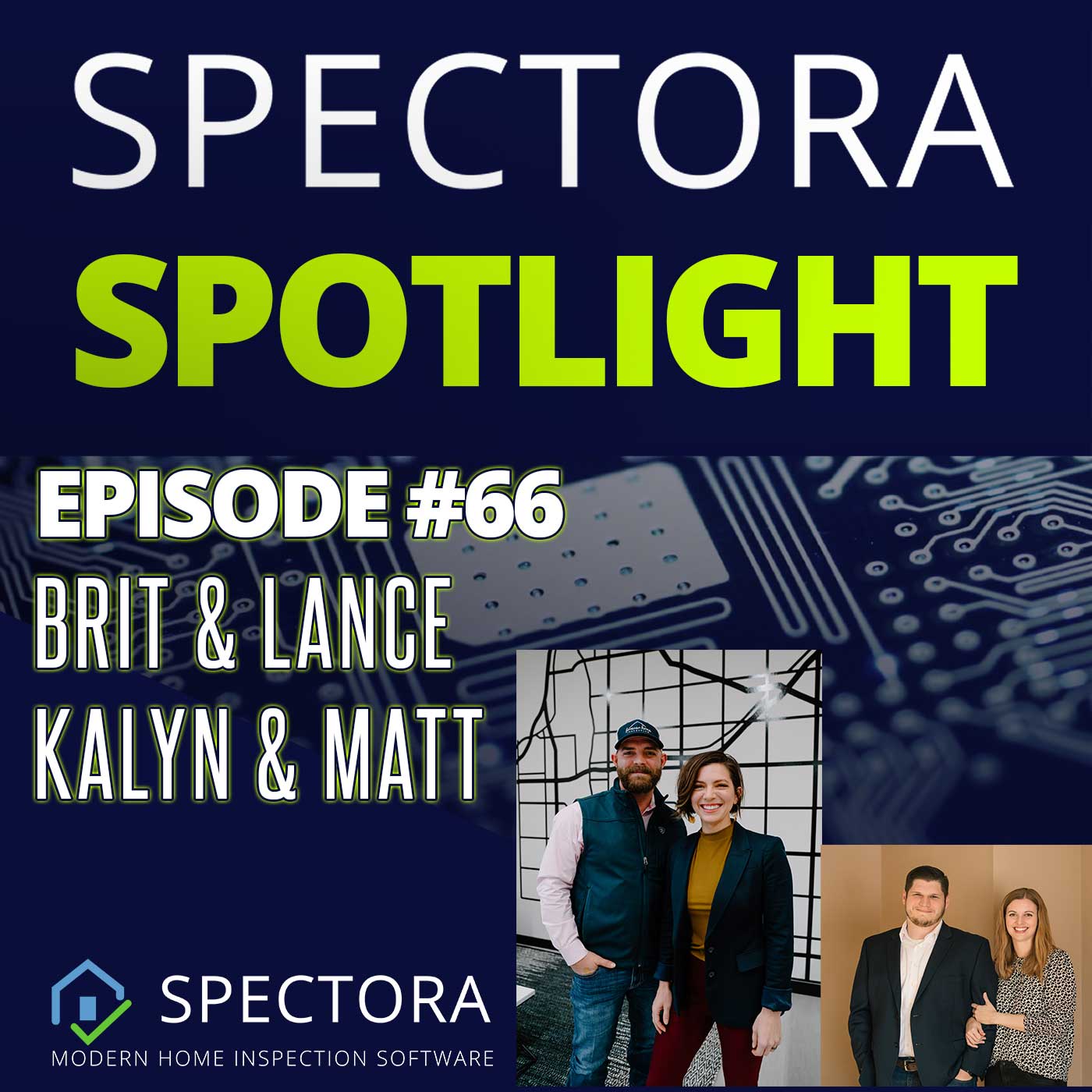 Brit & Lance are podcast regulars. They're a joy to be around and are always improving and growing. This time it's with Kalyn and Matt Gibson. They struck a unique business arrangement and joined forces and I can tell you it's a great match.
Hear what it's like to be a new inspection company and be presented with an opportunity to grow quicker, with mentorship. And conversely, hear what it's like to seize an opportunity to grow even faster, in another state, by taking an opportunity to work with like-minded people.
🗣 Want to get in touch with Forever Home Inspection? Head to their website - https://www.foreverhomeinspection.com/
🎥 Want to watch on YouTube? Click here.
🚨 Not subscribed to the pod yet? Shame! Go do it! We're on Apple & Google Podcasts & Spotify.
🤓 Got ideas for guests? Send em our way through the chat bubble or email Kevin@Spectora.com
You can find more episodes on the web - https://www.spectora.com/r/spectora-spotlight
Not using Spectora? See what the biggest and best companies are saying - https://www.spectora.com/reviews