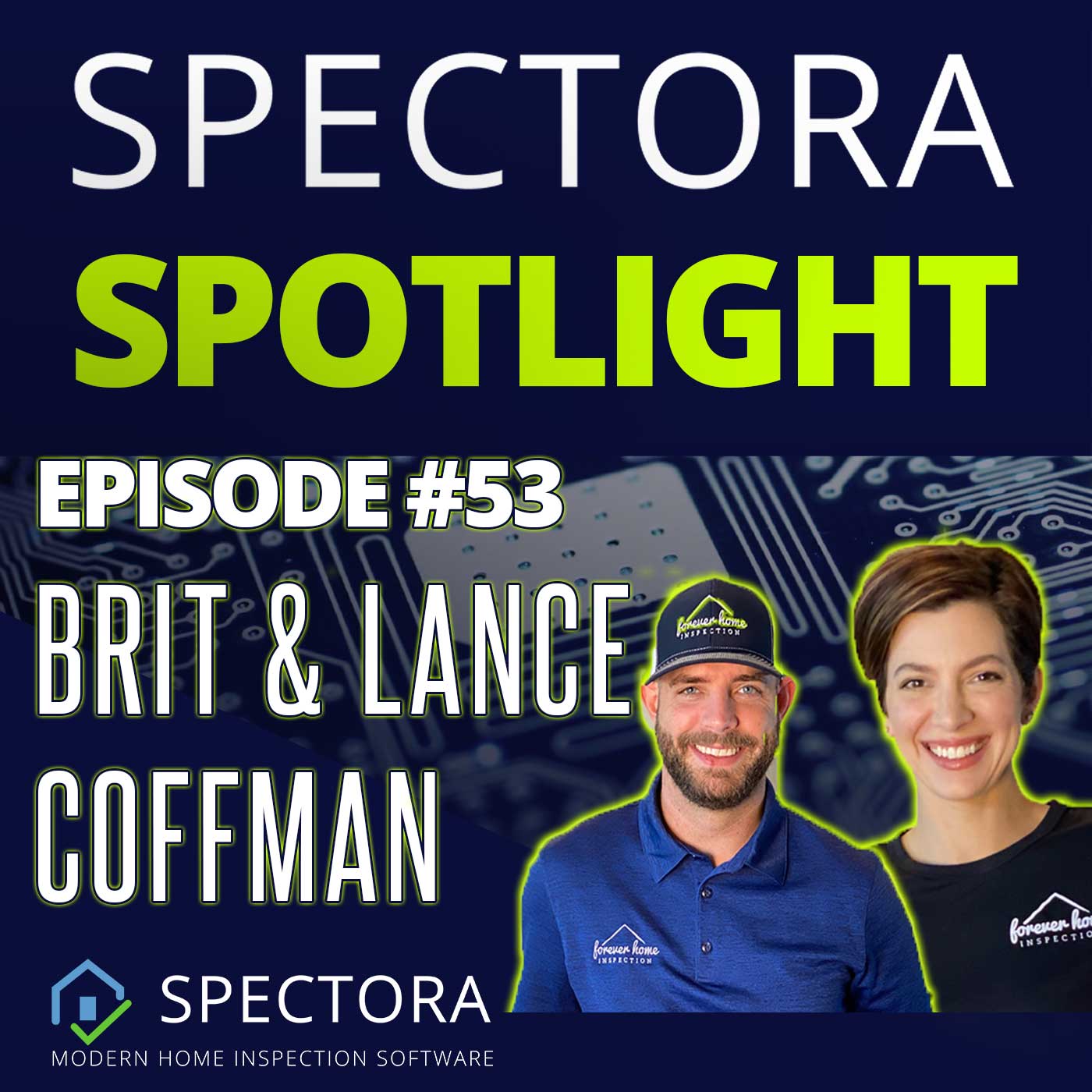 Brit & Lance Coffman don't have traditional "home inspector" backgrounds. They come from education and business/marketing.
They've used this to explode their business in only 4 years and they're not stopping now.
They have aggressive plans to expand their organization into an Oklahoma powerhouse. We talk about hiring, training, expanding into other markets, meeting new agents and leveraging technology to scale efficiently.
If you want to get in touch with Brit or Lance, use the contact form at their website, or just email Lance@foreverhomeinspection.com
If you're enjoying these interviews, let us know with a review or shoot me a note. I always appreciate that :)
You can also subscribe to Spectora Spotlight to get notified when new episodes drop - Apple Podcasts, Google Play, Spotify, Podbean, Overcast, etc. You can also check out more interviews at the links below!
https://spectora.podbean.com/
https://www.spectora.com/r/spectora-spotlight/
https://www.youtube.com/spectora
To learn more about Spectora the home inspection software, follow the link!
If you have a recommendation for a guest, email Kevin@Spectora.com and we'll see if we can make it happen!