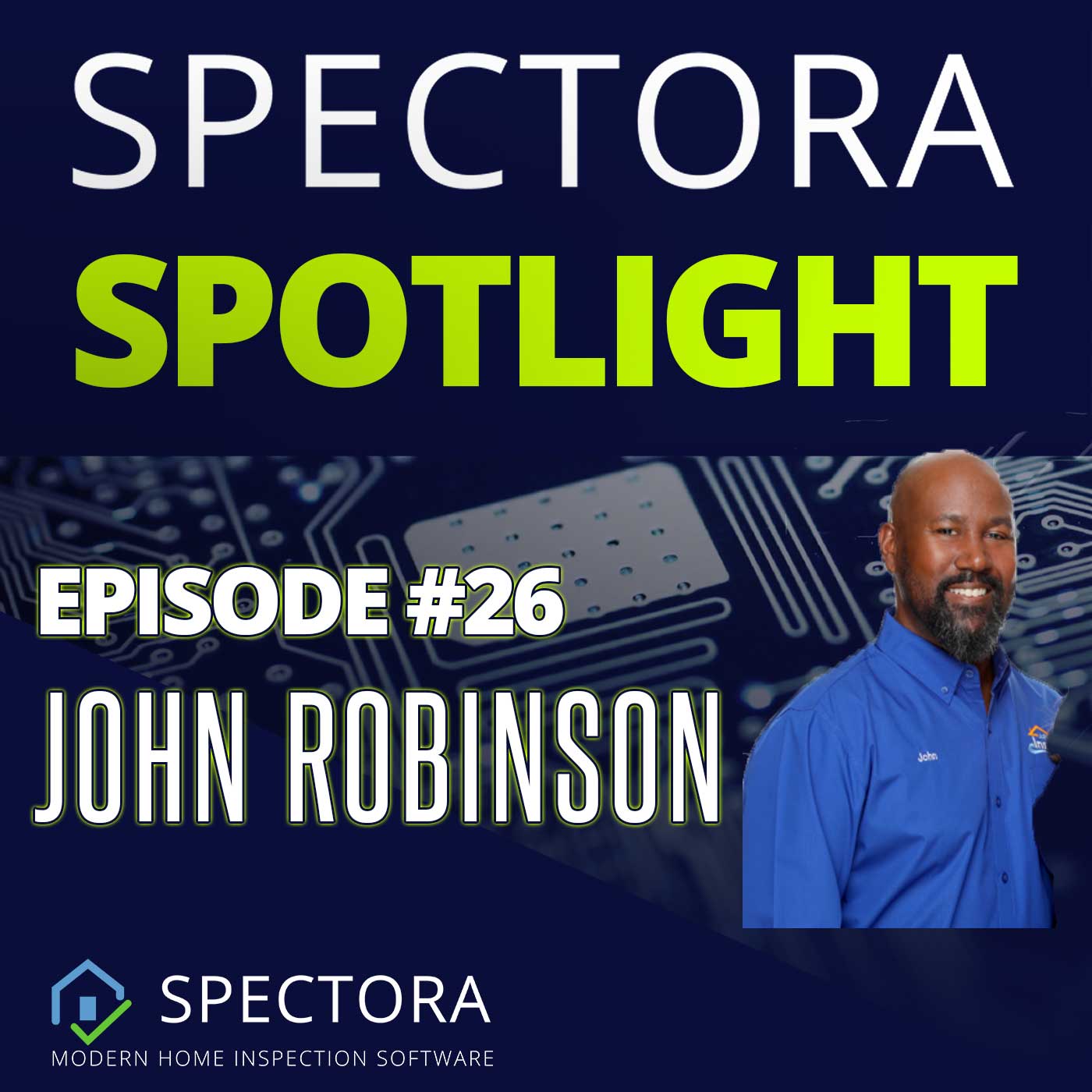 John Robinson is all about family and working until the mission is complete. 
We met John at the ASHI conference in his hometown of San Diego, CA. He was quiet but fun and energetic. He is now a Spectorian and (we don't pay him by the way) he'll tell you all about it!
It has been an absolute pleasure getting to know John and his team. They are warm, professional and very driven to be the best. It's very clear that they are getting to where they are going just by talking to them. From their interview process to the way they handle agents and clients, it's all top-notch and high-quality.
They also have crafted the life and freedom that every business-owner should have. Fishing trips to Alaska is what gets John really excited. We hope you enjoy this long, winding conversation with one of the top dogs in SoCal and in the industry!
You can reach John via his website -> https://home-inspector-san-diego.com/
If you're enjoying these interviews, let us know with a review!
You can also subscribe to Spectora Spotlight to get notified when new episodes drop - iTunes, Google Play, Podbean, Overcast, etc. You can also check out more interviews at the links below!
https://spectora.podbean.com/
https://www.spectora.com/r/spectora-spotlight/
https://www.youtube.com/spectora
To learn more about Spectora Home Inspection Software, follow the link!
If you have a recommendation for a guest, email Kevin@Spectora.com and we'll see if we can make it happen!