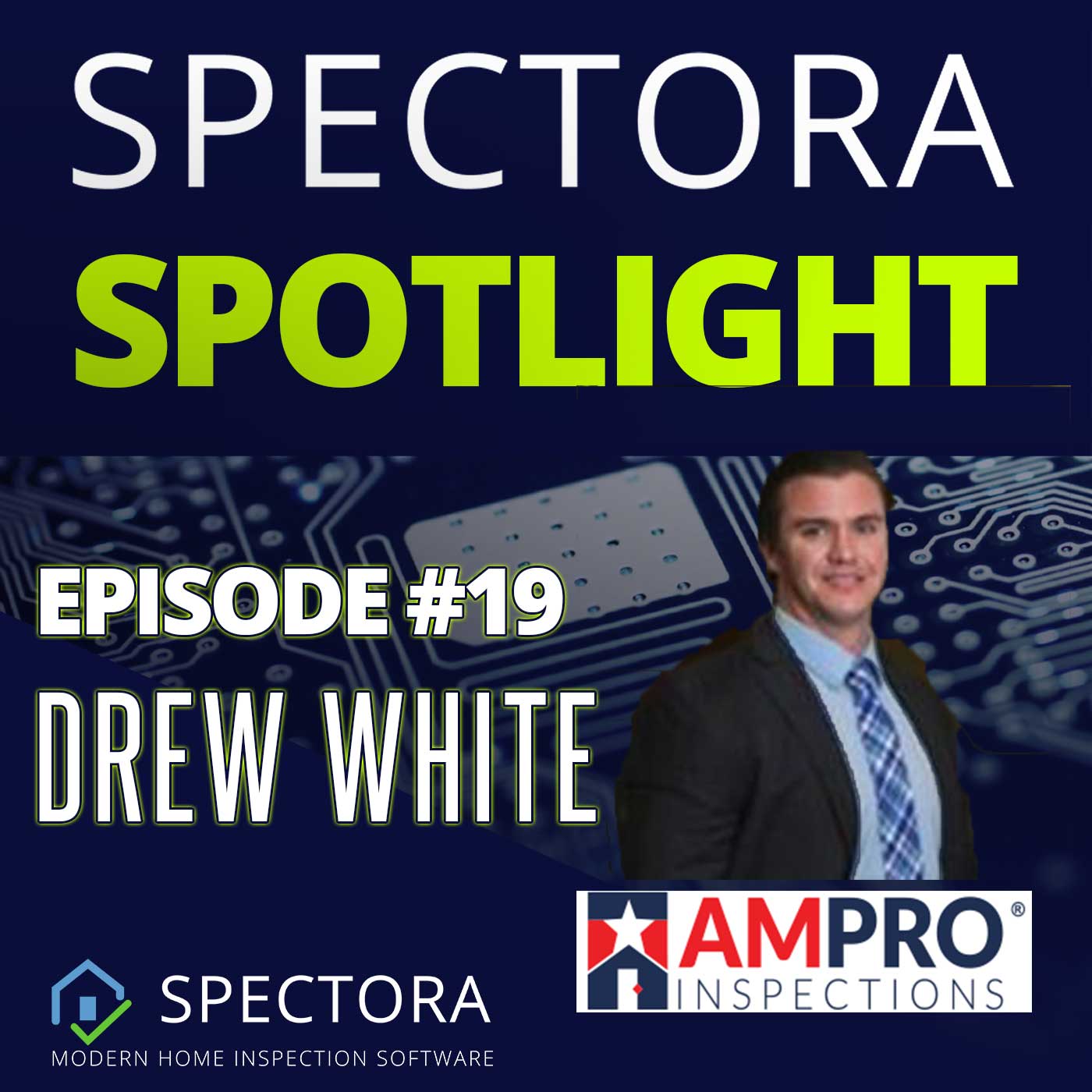 Drew White is a special breed. That's probably because he was Army Special Forces. Or maybe it's his finance background or growing up in family where he learned sales. Either way, Drew thinks BIG. So big that he's made AmPro Inspections out of Colorado Springs, CO one of the fastest growing home inspection companies in the country, ever.
They went from 8 inspections in March 2017 to 150 inspections in February 2019. And they are thinking even bigger. 
We cover a wide range of topics including:
AmPro's early growth
Defining your goals and vision
COLD CALLING (Eek!)
Mastermind groups
Diversifying revenue with insurance
Drew is open to anyone contacting him and he can be reached at his site above or at 719-648-4098. 
Some of the software, products and services that were talked about:
If you're enjoying these interviews, let us know with a review! You can also subscribe to Spectora Spotlight wherever you get your audio from - iTunes, Google Play, Podbean, Overcast, etc. You can also check our more interviews at the links below!
https://spectora.podbean.com/
https://www.spectora.com/r/spectora-spotlight/
https://www.youtube.com/spectora
To learn more about Spectora Home Inspection Software, follow the link!