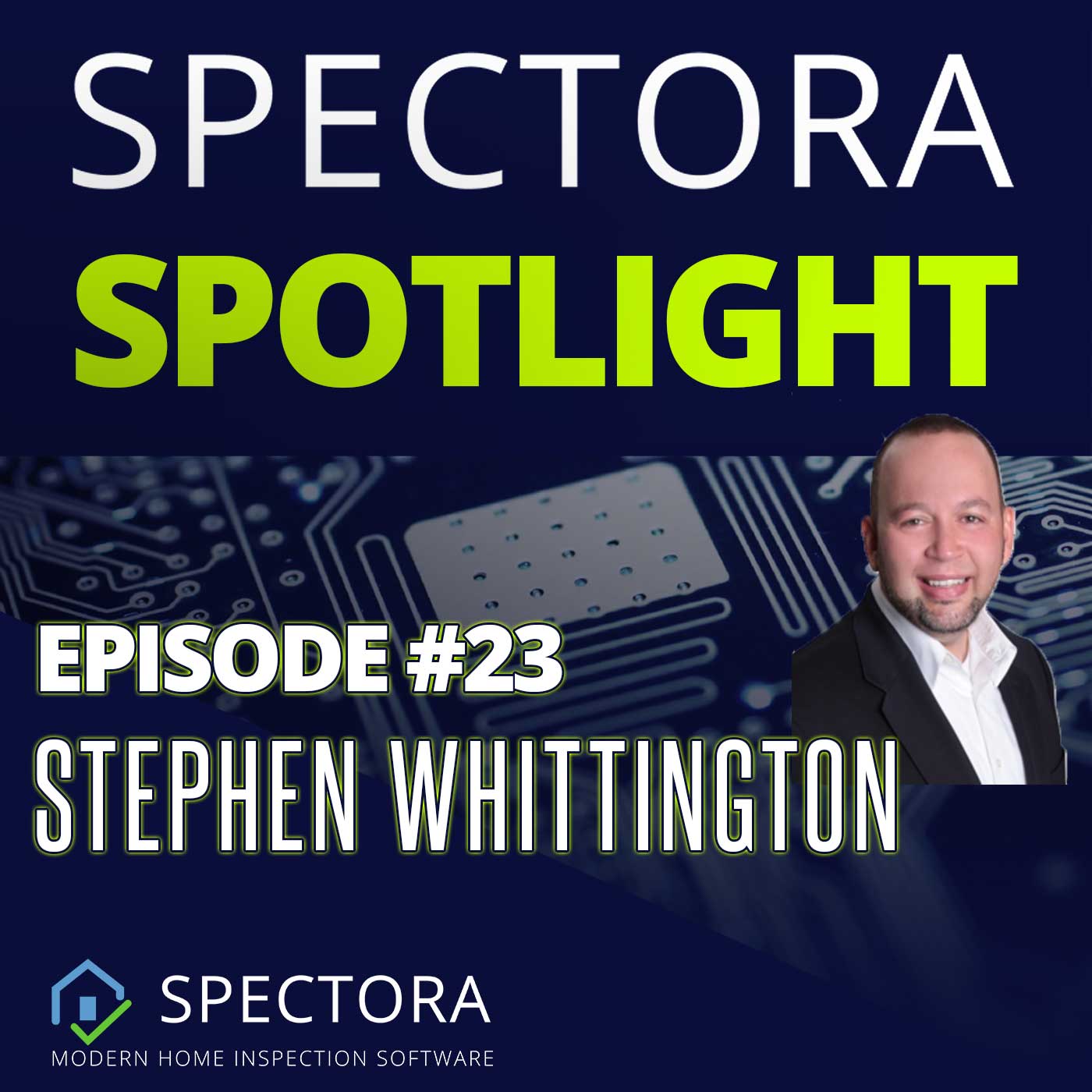 Stephen Whittington is in the sweet spot of home inspectors. He's had enough life experience to have some wisdom and focus on what's important, and still young and nimble enough to keep up with trends.
He's served in the Navy, done property management and learned a ton from his undergrad degree. All of this has helped him grow his company quicker than most new home inspectors.
If you want to get in touch with Stephen, you can find him at his website or at WhittInspections@gmail.com
If you're enjoying these interviews, let us know with a review! You can also subscribe to Spectora Spotlight wherever you get your audio from - iTunes, Google Play, Podbean, Overcast, etc. You can also check out more interviews at the links below!
https://spectora.podbean.com/
https://www.spectora.com/r/spectora-spotlight/
https://www.youtube.com/spectora
To learn more about Spectora Home Inspection Software, follow the link!