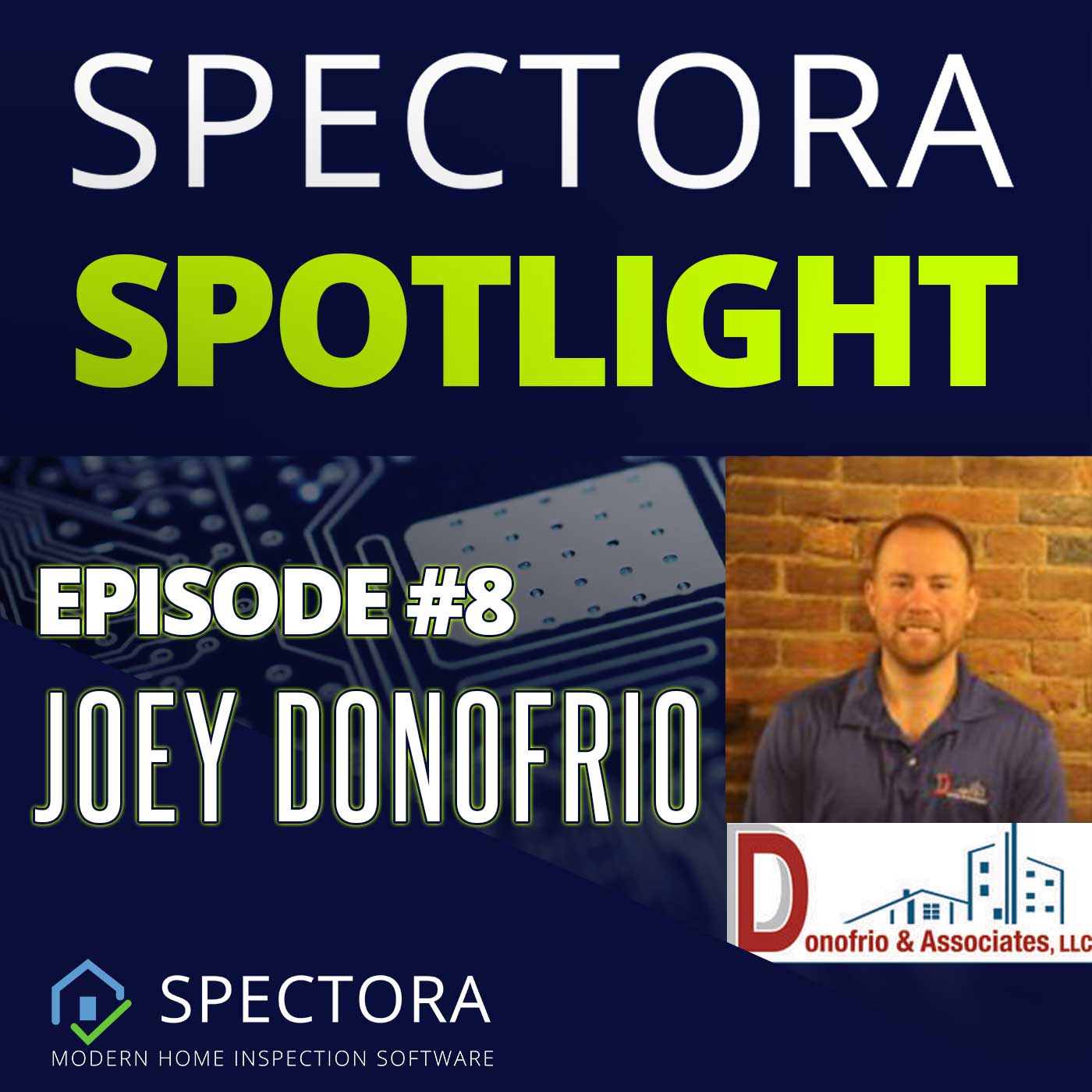 We welcomed Joey Donofrio of Donofrio & Associates back because this guy knows how to motivate people. He has such a zest for life and drive to grow and succeed that I think all inspectors can learn from. He has grown his company through emotional intelligence (which our industry isn't exactly known for).
Joey Donofrio of Donofrio & Associates has one of the quickest and most impressive growth stories in the home inspection industry. He has grow from 3 inspectors to 16 in just 3 years. Yes, 3 years.
Even if he didn't use Spectora, we would still want him on to hear his insights since everyone can learn from him. He has contagious energy, non-stop drive to improve and succeed. I am just so impressed how nothing seems to get in his way of achieving goals and having fun along the way.
If you want to get ahold of Joey and his team you can find them at their website - https://donofrioinspections.com/contact/
If you're enjoying these interviews, let us know with a review! You can also subscribe to Spectora Spotlight wherever you get your audio from - iTunes, Google Play, Podbean, Overcast, etc. You can also check our more interviews at the links below!
https://spectora.podbean.com/
https://www.spectora.com/r/spectora-spotlight/
https://www.youtube.com/spectora
To learn more about Spectora Home Inspection Software, follow the link!