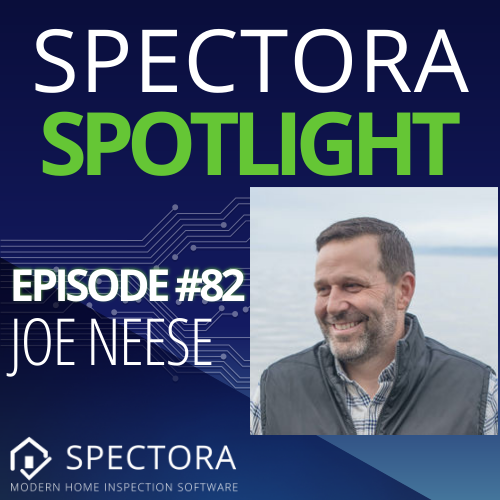 On episode #82, Kevin talks with Joe Neese of S4 Inspections out of Issaquah, Washington.
Joe tells his story of being an "industry outsider" and using his practical sales background to win over agents. He also talks about differentiation and minding the details that add up to a wonderful client experience.
🗣 Talk to a real person about Spectora: https://bit.ly/2Xk1r48
📲  Get the full version of the app for five free inspections: https://bit.ly/3BOphUq
🚀  Bundle a year of the app with a custom website: https://bit.ly/30x9NXp
🚨 Not subscribed to the pod yet? Shame! Go do it! We're on Apple & Google Podcasts & Spotify. Click follow or subscribe! This keeps us motivated to keep doing more of this.
🤓 Got ideas for guests? Send 'em our way through the chat bubble or email Kevin@Spectora.com
Not using Spectora? See what the biggest and best companies are saying - https://bit.ly/2YDDLZg