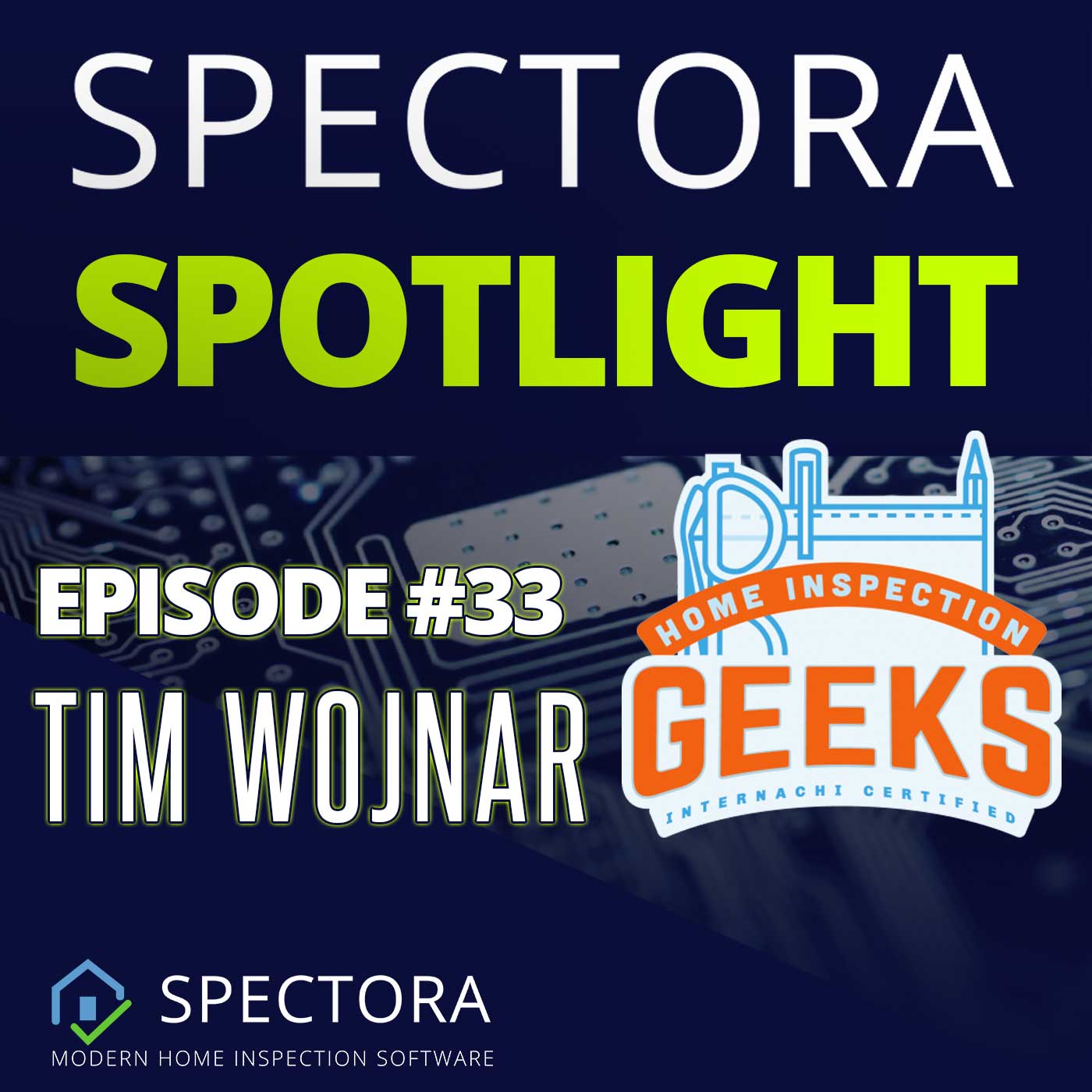 Tim Wojnar has taken the leap to becoming a multi-inspector company and it wasn't an easy one. He grinded out working nights and weekends and made some mistakes along the way. As a former engineer, Tim takes a very pragmatic approach to growing the business. Hire and delegate so he can keep growing the business.
He also shares one of his favorite books and a great story about how he found us here at Spectora. 
You can find Tim at his beautiful website, or email him: tim@homeinspectiongeeks.com
If you're enjoying these interviews, let us know with a review!
You can also subscribe to Spectora Spotlight to get notified when new episodes drop - Apple Podcasts, Google Play, Podbean, Overcast, etc. You can also check out more interviews at the links below!
https://spectora.podbean.com/
https://www.spectora.com/r/spectora-spotlight/
https://www.youtube.com/spectora
To learn more about Spectora Home Inspection Software, follow the link!
If you have a recommendation for a guest, email Kevin@Spectora.com and we'll see if we can make it happen!