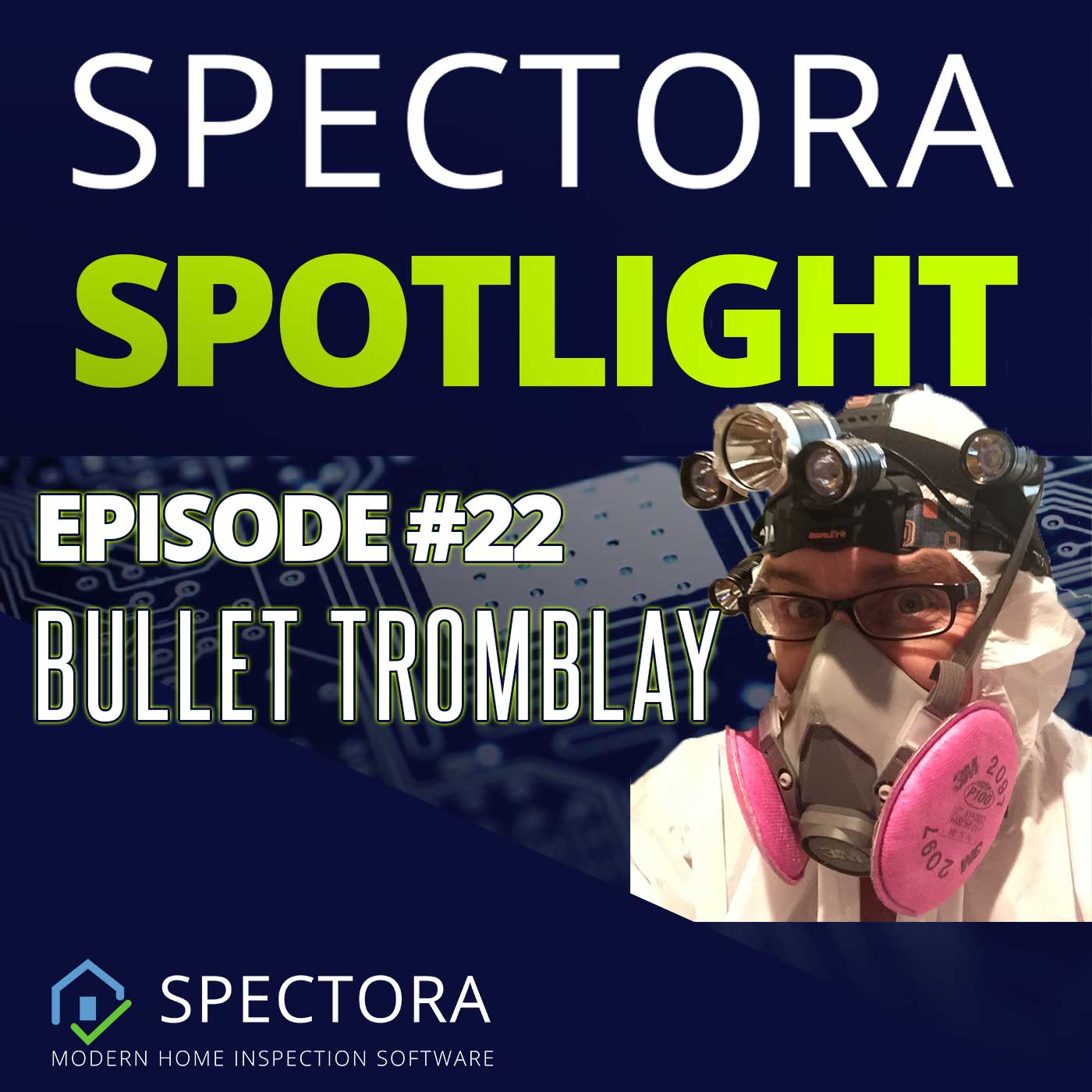 Bullet Tromblay enjoys life. Not because he does more inspections or has more money, but because of his perspective. He brings an unparalleled optimism and energy to everything he does, from the copper mine to his family to home inspections.
It's no wonder he survived the last downturn with his likability and transparency he brings to his customers. He drops a couple gems for everyone around putting systems in place and how showing vulnerability has helped his business. 
He also gives a great counter for "Can you do this inspection for less"?
If you want to get in touch with Bullet, you can find him at his website or at TechnicalHome4.0@gmail.com
If you're enjoying these interviews, let us know with a review! You can also subscribe to Spectora Spotlight wherever you get your audio from - iTunes, Google Play, Podbean, Overcast, etc. You can also check our more interviews at the links below!
https://spectora.podbean.com/
https://www.spectora.com/r/spectora-spotlight/
https://www.youtube.com/spectora
To learn more about Spectora Home Inspection Software, follow the link!