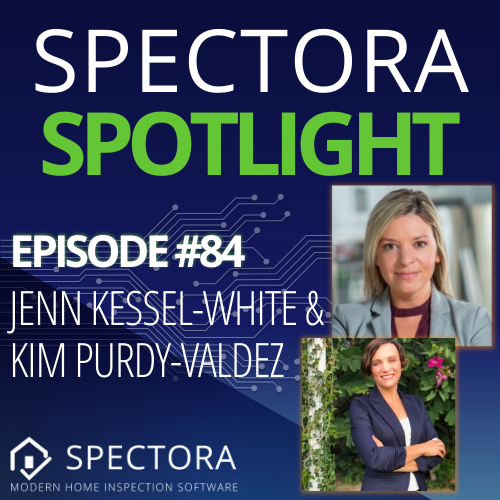 This might be the most helpful episode yet!
Kevin talks to 2 top producing real estate agents, Jenn Kessel-White and Kim Purdy-Valdez about what home inspectors need to STOP doing when trying to network with them, as well as what they LOVE about certain home inspectors.
Kim and Jenn bring it - they are candid, knowledgable and full of life.
Other topics covered:
Current market conditions and how buyers are responding
The worst thing new home inspectors can do to win their business
What home inspectors should do to get their foot in the door
How home inspectors can better set client expectations
Their thought process throughout the home inspection
You can find Jenn on Instagram @welcomehome614 or her website - https://lkwhometeam.com/
You can find Kim on Instagram @purdyyogarealtor or her website - https://kim-purdy-valdez.business.site/
🗣 Talk to a real person about Spectora: https://bit.ly/2Xk1r48
📲 Get the full version of the app for five free inspections: https://bit.ly/3BOphUq
🚀 Bundle a year of the app with a custom website: https://bit.ly/30x9NXp
🚨 Not subscribed to the pod yet? Shame! Go do it! We're on Apple & Google Podcasts & Spotify. Click follow or subscribe! This keeps us motivated to keep doing more of this.
🤓 Got ideas for guests? Send 'em our way through the chat bubble or email Kevin@Spectora.com
Not using Spectora? See what the biggest and best companies are saying - https://bit.ly/2YDDLZg