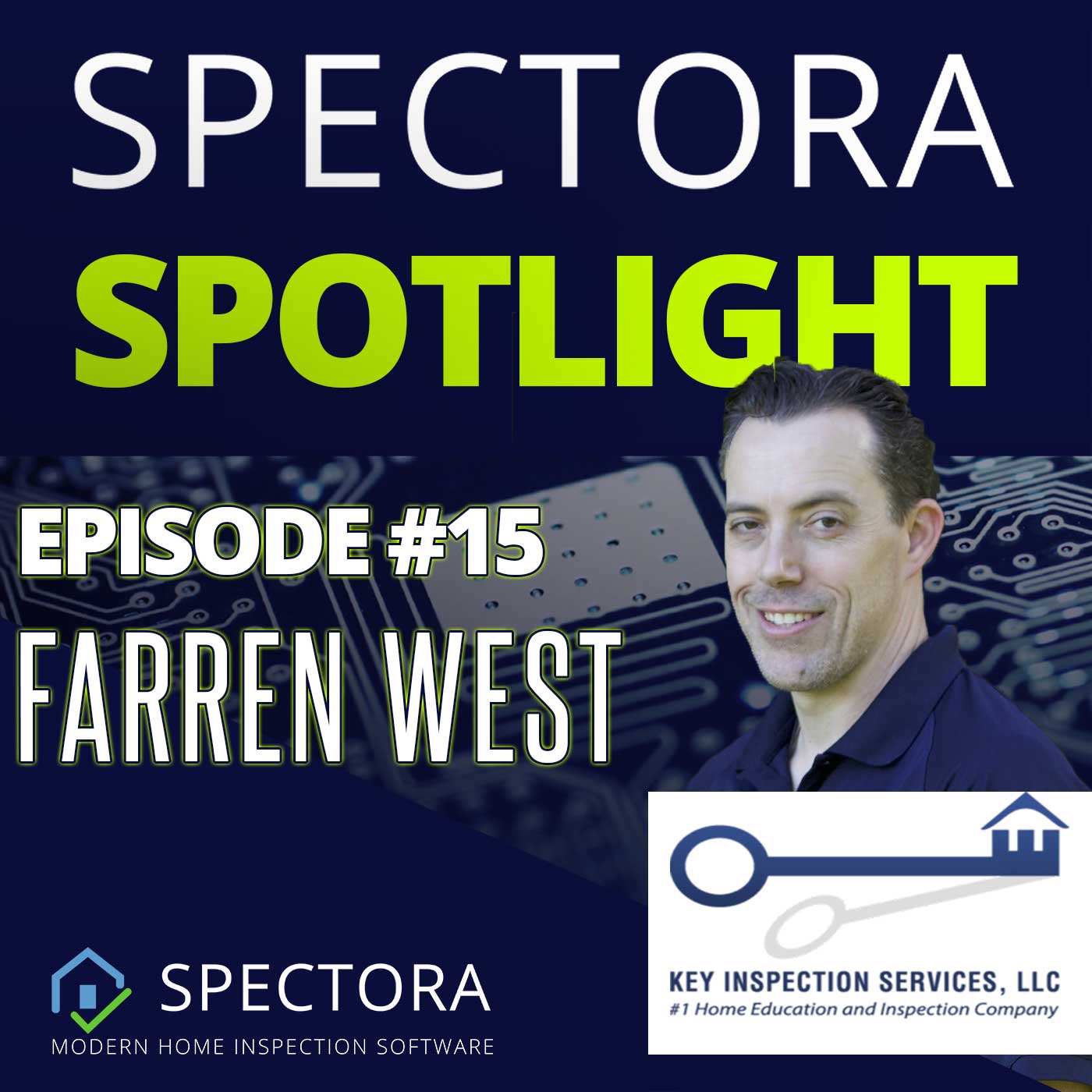 Everyone should meet Farren West. He has become a friend of mine over the last year so this was a fun interview. He has so much energy and a passion for life that bleeds into everything he does. He's a genuine guy that really does like helping people. 
His background, upbringing and path to home inspections is as interesting as they get. He speaks his mind and doesn't sweat the small things.
His FORD approach is also something every inspector can learn from.
Oh yeah and he's traveled the world, written a book and done 2 tv pilots for home inspection tv shows, no biggie.
You can get in touch with him and his team at his website - https://www.keyinspectionservices.com/contact/
He was also kind of enough to pen a quick "5 Tips for New Inspectors" article for us -> https://www.spectora.com/r/5-tips-for-new-home-inspectors/
If you're enjoying these interviews, let us know with a review! You can also subscribe to Spectora Spotlight wherever you get your audio from - iTunes, Google Play, Podbean, Overcast, etc. You can also check our more interviews at the links below!
https://spectora.podbean.com/
https://www.spectora.com/r/spectora-spotlight/
https://www.youtube.com/spectora
To learn more about Spectora Home Inspection Software, follow the link!