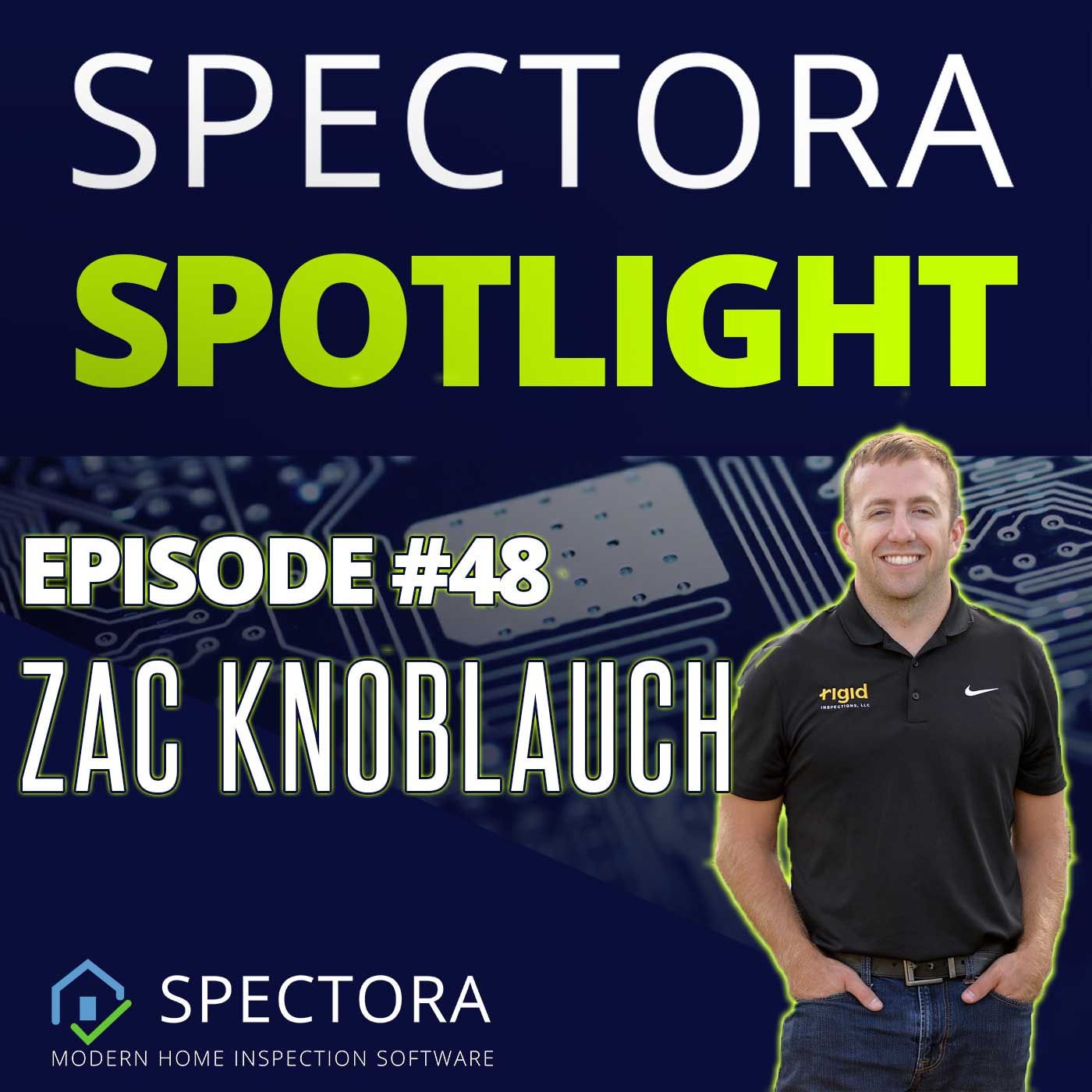 Zac could be a multi-inspector firm already. He's just not sure if that's what he wants. And that's ok. Zac is part of a new wave of inspectors that are in their first 5 years and growing nicely. He is efficient and knows the "time is money" saying is more than a cliche. He lives it.
We talk about efficiency - using the software to get reports done more efficiently and using Spectora Advanced to reduce the need to hire office staff (30-40 min saved per inspection!).
We talk about answering your own phone - the same dilemma everyone faces when they get to hundreds of inspections a year.
We talk about mentors and peers in the industry. I have a feeling some will be reaching out to him after this one!
Find Zac at this website https://rigidinspections.com/ or on Instagram, @rigidinspections
If you're enjoying these interviews, let us know with a review or shoot me a note. I always appreciate that :)
You can also subscribe to Spectora Spotlight to get notified when new episodes drop - Apple Podcasts, Google Play, Spotify, Podbean, Overcast, etc. You can also check out more interviews at the links below!
https://spectora.podbean.com/
https://www.spectora.com/r/spectora-spotlight/
https://www.youtube.com/spectora
To learn more about Spectora the home inspection software, follow the link!
If you have a recommendation for a guest, email Kevin@Spectora.com and we'll see if we can make it happen!