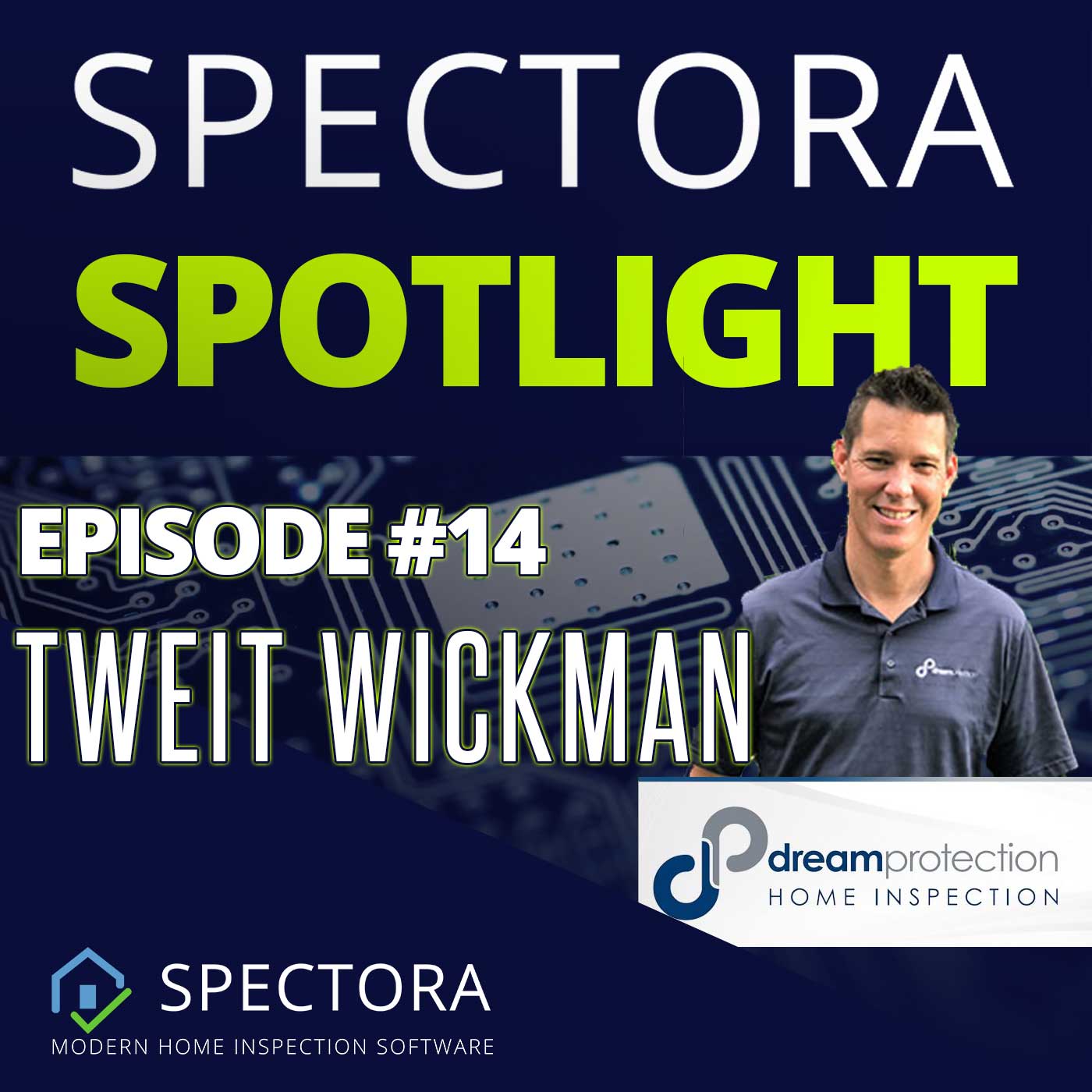 Tweit has seen the light. He is on a mission to become a better leader for his team. Tweit is as sharp of a businessman and inspector as they come and he couldn't be a nicer guy. He's built Dream Protection Home Inspection to a very respectable multi-inspector company but wants more. And more doesn't necessarily mean money or inspections. 
We talk about valuing your time as a business owner, how success looks to you at different phases, agent relationships, IEB, and how being friendly and caring is a form of liability protection. This was such a fun and refreshing interview that inspired and motivated me!
You can learn more about Tweit and his company at his website -> http://www.homeinspectionsteam.com/about.html
You can also email him at dreamprotection@comcast.net.
If you're enjoying these interviews, let us know with a review! You can also subscribe to Spectora Spotlight wherever you get your audio from - iTunes, Google Play, Podbean, Overcast, etc. You can also check our more interviews at the links below!
https://spectora.podbean.com/
https://www.spectora.com/r/spectora-spotlight/
https://www.youtube.com/spectora
To learn more about Spectora Home Inspection Software, follow the link!